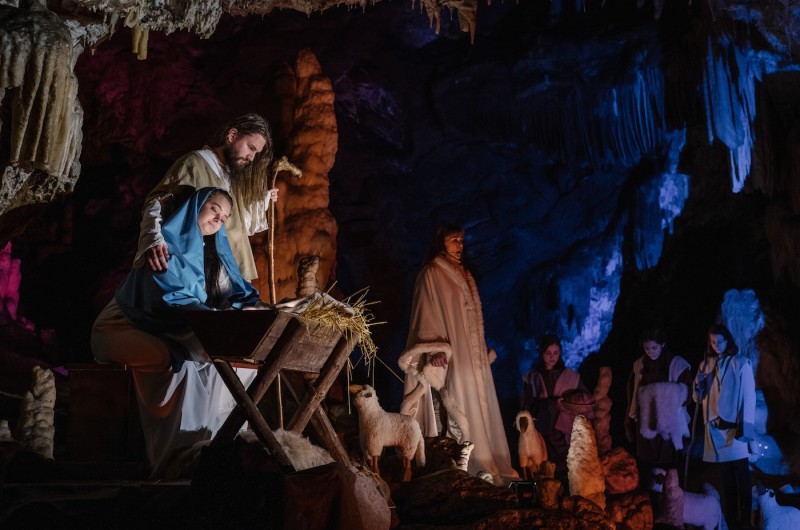 LIVING NATIVITY IN POSTOJNA CAVE
36.00

EUR

Adults

28.90

EUR

Student 16-25 years

21.50

EUR

Child 6-15 years

3.90

EUR

Child up to 5 years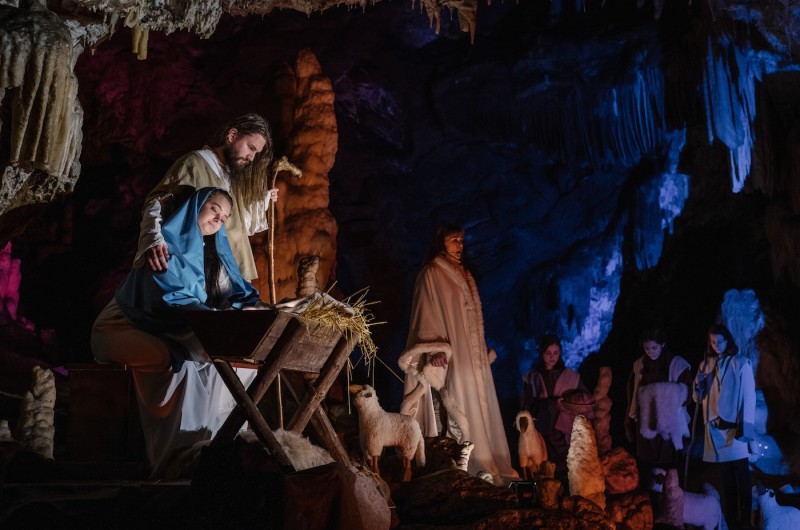 For more than two decades, the magical festive season of December has been - almost as a counterbalance to the action-packed countdown to the New Year – the time when the biblical story of the birth of Jesus is staged inside Postojna Cave, in its most beautiful areas abundant with cave formations. Visitors have the opportunity to view the nativity scenes, including the Assumption and the arrival of the Magi, during a relaxed stroll through the underground world of Postojna, where the play of light and the artistically interpreted tunes bring the festival and its beauty to life. The nativity scenes are acted by young people from Postojna and the surrounding area, and are every year joined by solo performers and vocal groups from Slovenia and abroad.
The festive mood is further enhanced by an open fire lit in front of Postojna Cave, where some visitors come to warm up and others to see the Christmas fair stalls and shop for presents for their loved ones. All of this is complemented by special events for children that add to the cheerful holiday celebrations.
By selecting "Add to Basket", you choose the date/time of your visit and enter a suitable number and type of tickets. All visitors must hold a valid ticket – including children.