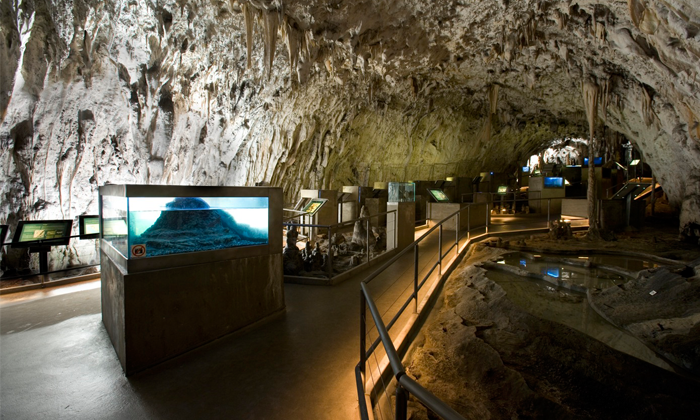 Postojna Cave + Vivarium + Butterflies Exhibition
35.00

EUR

28.00

EUR

Student 16-25 years

21.00

EUR

Child 6-15 years

2.00

EUR

Child up to 5 years

Even if a specific tour time is marked as "not available", a few tickets have been set aside and are available at the Postojna Cave ticket office. The number of such tickets is limited, so make sure you arrive at the Postojna Cave Park early enough to buy them. If all the tickets for the desired tour time have already sold out, you will be able to tour Postojna Cave at the next available tour time.

In package

1x Visit of Postojna cave
1x Visit of Proteus Cave, Vivarium
1x Visit of Butterflies Exhibition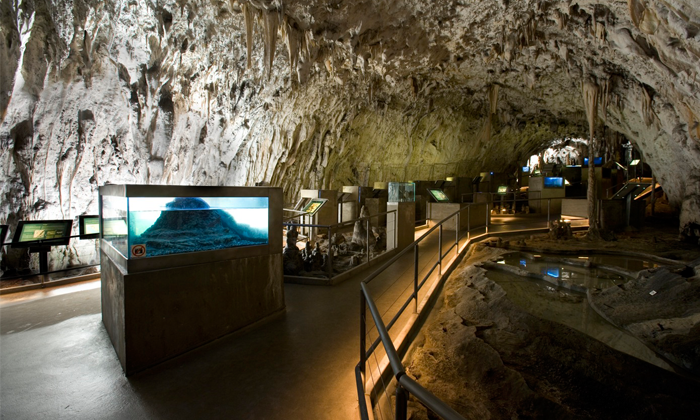 POSTOJNA CAVE
The tour around the cave starts at the entry platform of the unique Cave railway. While you are admiring the natural sculptures, the train will take you for 2 kilometres to the Great Mountain, where you will get off and continue the tour on foot. An illuminated path will take you over the Great Mountain (the Cavalry) through the Beautiful Caves until you get to the Brilliant Passage, where the most famous stalagmite and the symbol of the Postojna Cave can be seen – the Brilliant. As part of the walking tour visitors also have a look at an aquarium with the proteus Proteus (also called the olm or the human fish) in the Concert Hall. The tour ends by getting on the train and returning to the surface.
Suitable clothing
The temperature inside the cave is constant. Regardless of the time of the year, it remains at around 10 degrees Celsius and both clothing and footwear should be adapted to it. It is possible to hire a warm cloak at the entrance to the Cave. No helmets are needed for cave tours.
PROTEUS CAVE VIVARIUM
The Proteus cave - Vivarium, is located 100 metres from the entrance into the Postojna Cave, which is well-known for the diversity and a large number of species of cave-dwelling animals - in respect of this it is the best of its kind in the world. Representatives of most species of cave-dwelling animals have been discovered and recorded here for the first time and the Postojna Cave is thus considered the cradle of speleobiology, a branch of biology and the scientific study of the underground world. A visit to Vivarium Proteus is recommended to anyone who is at least a little bit curious about the extraordinary life which has been completely adapted to special subterranean conditions. You will learn about everything there is to know about the proteus, sometimes referred to as the baby dragon.